LED low-carbon electronic gift supplier Haotian Optoelectronics will debut at the high-tech LED lighting exhibition
April 03, 2020
[Text / high-tech LED reporter Liu Pingping] The

annual high-tech LED lighting exhibition will open at the Guangzhou Poly Exhibition Hall on November 25. Guangzhou Haotian Optoelectronics Technology Co., Ltd. (hereinafter referred to as "璟天光电") will display a series of LED lighting innovation design products such as touch LED desk calendar lamp, China Mengcai screen mobile power supply, Liuheyi carjubao, patent waterproof operation headlights, etc. .

Since its inception, Haotian has been focusing on the design, development and manufacturing of fashionable and practical low-carbon green products. Its products include creative novel environmental protection and energy-saving products, LED lighting low-carbon products, digital intelligent mobile power / computer USB peripheral products, fashion and practical environmental air purification products. Haotian is committed to distributing high-quality and innovative practical products made in China to customers all over the world. The products are selected strictly, and the design, development and production are completed through uniform high-quality cooperation and rigorous work processes, and the quality is stable.

At this exhibition, Haotian Optoelectronics will display a series of innovative design products with their own characteristics.

The touch LED desk lamp series can be understood as a LED desk lamp embedded in the desk calendar. The switch has a unique design. It can be lit by simply touching any part of the desk calendar, and the table lamp is kept for 10 seconds. It can be automatically extinguished, reflecting the design concept of low carbon environmental protection and energy saving. The calendar can also be printed with corporate LOGO and other promotional content, novel and practical.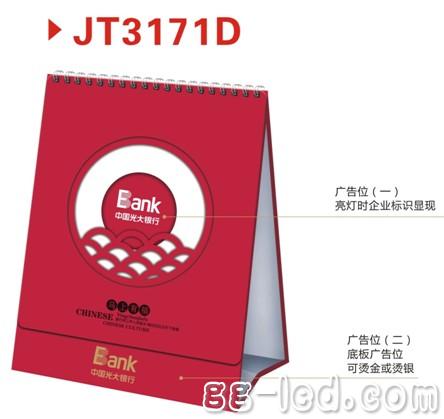 Touch LED desk lamp

As a popular new digital product, color screen mobile power bid farewell to the traditional single-sided design of traditional mobile power, color screen display makes the mobile power supply look more dynamic and vivid, the product can display the advertising screen full screen after booting, and can be based on customer needs Custom screen display time, with

Led Display Screen

, to make the advertising effect better.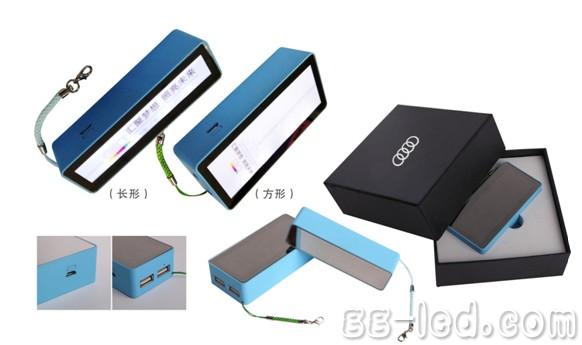 Color screen mobile power

The six-in-one car home treasure combines LED lighting, cutting, broken windows, distress lights, fixed magnets and warning tweets, and is small in size and can be carried around. The patented waterproof working headlight series is equipped with anti-overcharge and over-explosion protection circuit. It adopts all-round super waterproof structure design, and the product is safe and reliable. And it has a patented silicone pad with a bump back seat, which is comfortable to wear and is widely used in night patrol, hunting, sea fishing, tapping and other high-brightness long-range operations.

Full color LED Display, with the red, green, blue color in one dot, which enabled the display

to show a dynamic imagine with rich colors, high saturation and high resolution.
The LED Mirror Screen usually apply for physical sports, advertisement, bank, stock exchange, station, port,

marketplace, telecommunication, department, school, monitor, restaurant and entertainments.

Features:The pixel is small, the quality is exquisite and realistic, the color is pure and thick;The flatness is good and the picture is uniform and pleasing to the eye;High grayscale and high refresh, the studio video effect is realistic;Safety performance structure, enhanced design is not easy to deform;Large-angle imaging display technology to meet the wide range Angle to view unbiased color;The LED Light Box can be designed and maintained on the front and back, easy and fast and easy to maintain



Led Poster With Ad Player,Smart Led Ad Player,Led Poster Display,Led Ad Player

Shenzhen Bako Vision Technology Co., Ltd. , http://www.rentalleddisplays.com