LEDs need to span five hurdles to enter indoor lighting
May 16, 2019
After the national "Ten Cities and Ten Thousand Miles" pilot project promoted a high-speed growth of the LED industry, more and more enterprises have focused on the application of LED in indoor lighting. Whether it is Philips, GE and other international semiconductor lighting manufacturers, or domestic companies such as NVC, Shenghui, etc., all kinds of LED indoor lighting products are launched, in response to market demand, giving people an impression of the upcoming LED indoor lighting era. However, from the real market situation, it seems that this is not the case: LED lamp bulb prices are much higher than traditional lighting products, sales are mostly concentrated in the international market or part of municipal engineering and commercial lighting, ordinary consumers do not know enough about LED lights, accept Not very high. Therefore, there is a view that the current LED indoor lighting in China is basically in a state of "industrial hot market cold". In the future, LEDs need to cross at least five thresholds if they want to enter the indoor lighting.

As far as product characteristics are concerned, LEDs have many advantages for indoor lighting. First of all, the brightness and color of the LED are adjustable, which can perfectly satisfy the color atmosphere of the interior decoration. It has the advantage that the traditional lighting source is incomparable for the development of the scene lighting market. Secondly, the LED is easy to dynamically control, and the cluster control can be designed according to the user's needs. In some occasions requiring programming capability, a series of solutions can be provided to provide convenient operation for intelligent management of indoor lighting. Thirdly, the LED is compact and more decorative. Through the design of the luminaire, it can be integrated with the building to achieve the effect of seeing no light. Fourth, LEDs have long life and no mercury, which is in line with the national policy of "energy saving and emission reduction".

Therefore, although the current large-scale public buildings and office lighting products are mostly T12 straight tube fluorescent lamps, grid lights; hotels, shopping malls, supermarkets and other commercial places, lighting products are mostly T10 or T8 straight tube fluorescent, incandescent, separated Mainly for grid lamps and halogen lamps. However, many companies believe that with the improvement of LED technology, the emergence of energy-saving effects, and the decline in cost, LED is expected to form a good development prospect in indoor commercial lighting and some household lighting markets in the next few years. Wu Wenfeng, president of Yayi Lighting, believes that LED has a larger space for indoor lighting development and is more suitable for the characteristics of the product itself. It is expected that with the price reduction, technological advancement and product maturity, LED is expected to be large in about 3 years. Scale into the field of indoor general lighting. Gong Weibin, general manager of Ruifeng Optoelectronics, said that as the market share of LED lighting will increase steadily, the scale will reach 5% of the indoor lighting market within three years. Tang Shiquan, chairman of Taiwan Tangshi Lighting, said that the luminous efficiency of LED is steadily increasing. At present, the luminous efficiency of 120lm/W makes LED light source can replace traditional energy-saving lamps. In the next few years, the LED indoor lighting market will surely expand with the further improvement of the luminous efficiency of LED light sources. When its luminous efficiency exceeds 150lm/W, LED lighting products can fully satisfy most indoor lighting environments. According to the National Semiconductor Lighting Engineering R&D and Industry Alliance statistics, as of the end of February 2009, the domestic market installed and used more than 200,000 LED indoor lighting fixtures. It is estimated that by the end of 2009, LED indoor lighting fixtures will reach 300,000. According to the statistics of StrategiesUnlimited, the development of LED indoor lighting will show an exponential growth trend in the next five years. It is estimated that by 2011, its output value will be tens of billions of dollars.

Although LEDs have shown good development prospects in the field of indoor lighting, as far as the current development is concerned, there are problems such as high product prices, uneven quality, disordered market order, and competition for international enterprises. If the Chinese LED industry is to develop rapidly in the indoor lighting market, it is necessary to solve these problems.

High price barrier

First of all, the price is still the most important obstacle in front of LED indoor lighting. Take the 6-watt LED bulb as an example, the cost will be about 890 yuan, plus the circulation cost, the general price will exceed 100 yuan. Compared with the price of energy-saving lamps, it is estimated that the price that domestic consumers can accept is basically less than 20 yuan, so the price is still the main factor restricting the popularity of LED indoor lighting products. Since the light source part accounts for a very large proportion of the cost of LED indoor lighting products, how to reduce the unit lumen cost of high-power LED light sources in the future is a key issue that the industry needs to focus on, in addition to more scientific system design (such as driving, heat dissipation and Optics) also plays an important role in reducing overall costs.

Market disorder

Second, the chaotic market order has also greatly restricted the development of LED in the indoor lighting market. Feel the gradual strengthening of the semiconductor lighting industry, and more and more companies have entered this market. According to Xu Liancheng, deputy general manager of Guangdong Zhaoxin Lighting, "There are thousands of LED lighting companies in China, basically doing outdoor lighting and indoor lighting together. They have no strict positioning. Today, they are watching the government support LED street lights. I will quickly do LED street lights. I will hear people say that LED indoor lighting exports are very large tomorrow, so I will do LED indoor lighting quickly." But I really want to do indoor LED general illumination involving mechanics, optics, electronics and thermals. Expertise in the field, and many companies currently competing for this market do not have sufficient technical capabilities and expertise, and the current level of customization of LED lighting is unusually high. This inevitably leads to low capacity utilization and chaotic and opaque product prices, and also provides a huge operational space for enterprises with irregular operations, which naturally creates a chaos.

Quality issues

Third, the result of high prices and chaotic markets is often the quality of products. Taking the bulb as an example, the quality of the silicone, phosphor, and heat sink in the package part, as well as the quality of the drive circuit and power supply, have an important impact on the quality of the whole lamp product. In the absence of a complete set of technical standards and objective evaluation mechanisms, in just a few years, thousands of companies have squeezed into LED lighting. Naturally, some manufacturers have inevitably cut costs and shoddy in order to minimize costs. But the low quality and low price ultimately harm the interests of the entire industry.

Competition of foreign brands

Fourth, how to deal with the competition of international manufacturers in the indoor lighting market is also the key to the healthy development of Chinese LED companies. At present, major international companies such as Philips, GE, and Toshiba are involved in the LED indoor lighting market. Due to their stronger brand awareness, richer market operation experience, better product design concepts and innovative awareness, they will inevitably Domestic LED companies pose a huge challenge. Most domestic companies pay more attention to the immediate interests, to meet the needs of the existing market, and lack innovation in the way of business management and lighting design. Therefore, domestic enterprises urgently need to change their minds, improve their sense of innovation, pay attention to product quality, pay attention to the civilian market, rely on technology to win, and pay attention to the role of patents and brands in the future market.

The bondage of traditional thinking

In addition to the above four major problems, there is still a major obstacle to the application of LED in the indoor lighting market, namely how to change people's inherent understanding of lighting products, how to make LED lights better match with traditional lighting systems. As a new generation of light source, LED has a huge difference in characteristics from traditional electric light sources. How to use its characteristics to design smart lamps that can change color, adjust light, and respond automatically according to the situation, and test people's wisdom. However, the current LEDs in the indoor lighting market are more represented by the replacement of traditional lighting products. The focus of the company's promotion and development is LED bulbs, downlights, spotlights and fluorescent tubes. Many LED lamps have the form and specifications. It will be limited by the environment used in previous lighting fixtures and people's inertia thinking. Not only does the product design have many constraints, but also affects the LED characteristics. In order to apply the LED light source to the traditional light source, there are many disadvantages: for example Glare, poor heat dissipation, and poor light quality. Therefore, how to break the shackles of traditional thinking and the original use environment is more difficult and long-term.

Related reading: · LED enters indoor lighting still needs to cross five roads 2010-7-10 · Chen Yansheng: bulbs, spotlights, etc. are the mainstream form of LED indoor lighting products 2010-6-28 ·The first LED indoors in Jiangxi Province Lighting local standard 2010-5-21 · Leveraging the "national lighting market training activities" Shi Ford promoted LED indoor lighting products 2010-5-17 · Shi Ford LED this year turned to indoor lighting 2010-5-18 · Zhao Jianping: LED indoor lighting The premise of energy saving is to improve the lighting quality 2010-4-28 · Wu Chuyu: 3-5 years indoor lighting LED large area to replace incandescent lamps 2010-4-27 · Increase efforts to promote and promote LED indoor lighting lights 2010-4-21

Tags: LED, price, interior lighting, market, quality, foreign investment

Huawei P9 Plus Battery is 100% matched the original Huawei P9 Plus mobile,basically the Mobile Phone Battery safe is the most important condition for users,we adopt intelligent safety valve protection technology and mature circuit board protection system to make users relaxed.This cellphone battery stays away from serious power consumption,no charging or repeating turn off.
As a professional manufacture over 7 years experience,we Hequanqingnuo technology owns the brand of HQQNUO involved in different Cell Phone Battery such as IPhone Battery , Huawei Battery , Samsung Battery and other Cell Phone Accessories such as iPhone Charger Case , QI Car Charger ,Wireless Phone Charger and etc.
Each Cell Phone Battery goes through all the test from material to production,from cell high temperature aging test,cycle test of protection plate to end products`resistance, current and voltage test. Our mobile phone battery adopts fully automated high-tech, the daily production of batteries reaches 12,000 pieces, each battery has passed dozens of strict tests, the defect rate is less than 3%.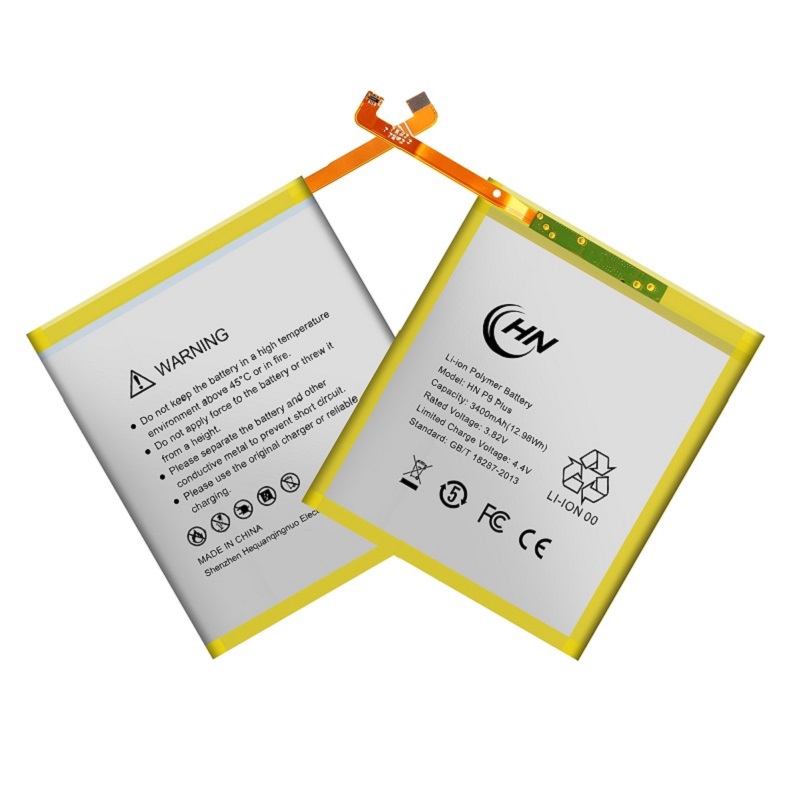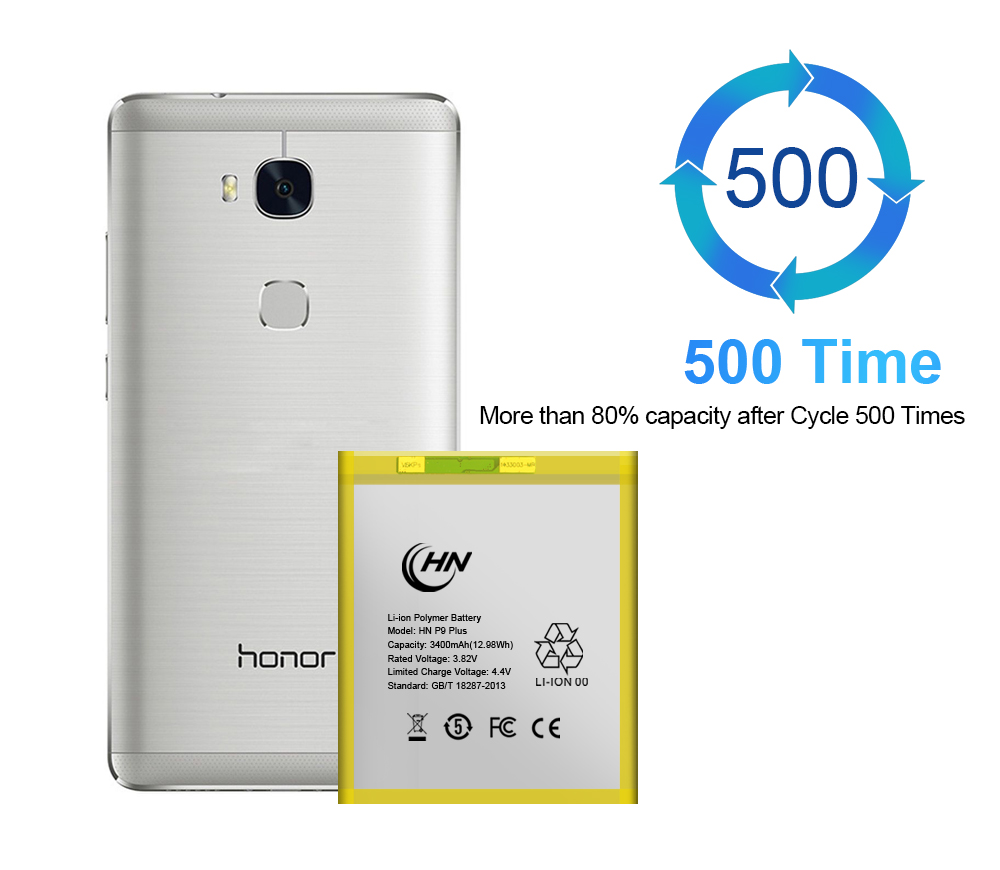 Huawei Mate P9 Plus Battery ,Mate P9 Plus Battery,Battery For Huawei Mate P9 Plus,Huawei P9 Plus Battery

Shenzhen Hequanqingnuo Electronic Technology Co., Ltd. , http://www.hqqnbattery.com