The key to see the quality of 3 popular smart TV recommended
April 04, 2021
At present, television manufacturers pay more attention to the quality of the screen, and the leap from 4K to 8K may reach 16K or more. After all, the overwhelming majority of users also regard clarity as the most fundamental factor in measuring the picture quality of television. Therefore, the quality of the picture becomes the first factor to measure the excellence of products. The factors that have an important influence on image quality are not single. In addition to high definition, the saturation, brightness, and contrast of the screen display will affect the overall viewing effect.

The major manufacturers frequently introduce a variety of quality display technologies. As consumers may not understand, the following Xiaobian recommends several TVs with excellent color performance. They intend to start a high-quality, high-quality TV consumer. , may wish to make a reference.

Recommended Products: Micro Whale WTV55K1

Reference price: 4197 yuan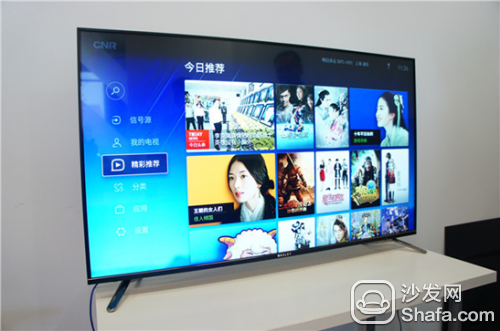 The overall design style of the micro-whale TV is simple, and the extremely narrow border design makes the whole more profound, improves the proportion of the screen, has good visual effects, and brings a visual experience without borders. The front logo is adorned with a silver LOGO. The thickness of the fuselage is considered to be the ultimate in similar products. The thinnest part is only 15.2mm.

Micro Whale WTV55K1 uses LG original 4K hard screen, resolution of up to 38402160 to make it 4 times the resolution of ordinary full HD TV. With 10Bit color rendering, it can display 1.07 billion colors and meet the standards of professional image design displays. The viewing angle is as high as 178°, allowing users to experience the ultimate look in all directions.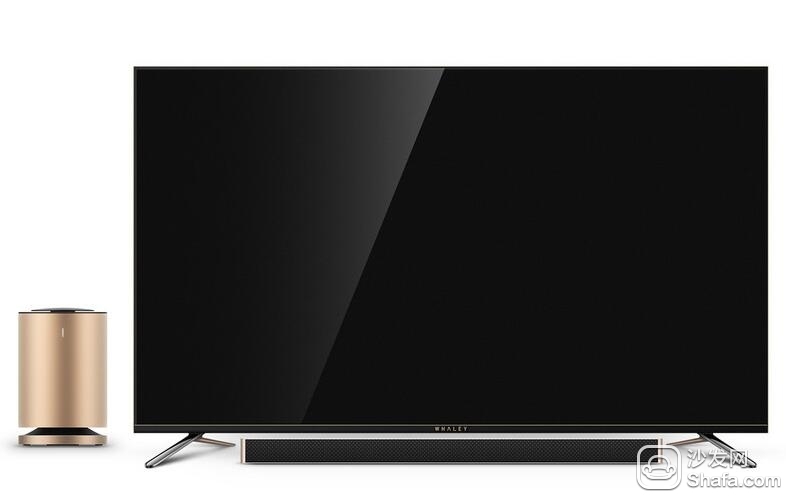 In order to allow consumers to better enjoy the 4K effect, the micro whale WTV55K1 has a built-in next-generation image quality engine. Through 24 pixel quality and color enhancement technologies such as smart pixel compensation and smooth zooming, you can enjoy 4K levels for watching ordinary HD programs. Delicate quality effect.

In terms of hardware configuration, the Whale WTV55K1 uses a desktop-class 64-bit quad-core Cortex-A53 processor, which processes data twice as much as 32-bit processors at a time. With the advanced 64-bit YunOS system, the performance of the Whale WTV55K1 is even greater. The ultimate.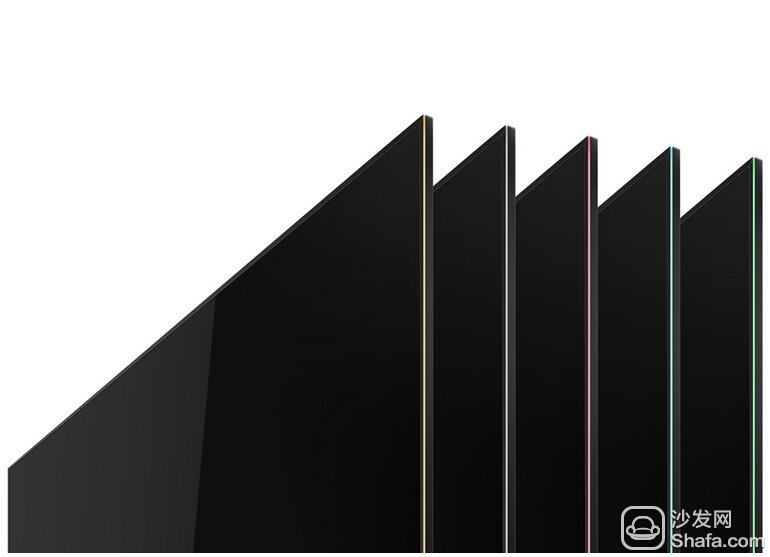 In terms of resources, with the support of Chinese culture and Tencent videos, the microwhale WTV55K1 is fully covering the annual hit series and variety shows, and fully opened the era of tyrants.

Specifications

Brand micro whale

Series Whale WTV K1 Series

Model WTV55K1

Screen size 55 inches

Screen ratio 16:9

Screen brightness 315cd/m2

Screen contrast 771:1

Screen resolution 3840×2160

Input port HDMI interface, AV interface, component video interface, antenna input terminal, USB interface, RF RF terminal

Viewing angle (horizontal/vertical) 178 degrees / 178 degrees

185W power consumption

Weight with base: 20kg, without base: 19.7kg

Sound output power 10W+10W

Commentary: The micro whale WTV55K1 has a true 4K display, and with 24 display enhancement technologies, it can fully display the 4K display effect in the absence of current 4K resources, giving consumers a better viewing experience. More HIFI audio, standard Bluetooth remote control, content strength, integration of Ali, Tencent, CMC resources, and mango TV variety of content packaged into the micro whale members, to create their own content ecosystem, a stop Enjoy membership benefits from various resource platforms. Under the extremely rich resources, enjoy the ultimate audio-visual experience and control experience.

Recommended products: Cool open T55 OLED

Reference price: 9999 yuan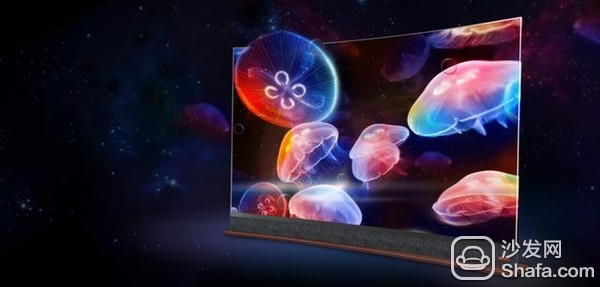 Cool open T55OLED TV continues the artistic atmosphere of its predecessor, the linen fabric is matched with the original wooden base to form a unique style, the narrow border of the information screen state is more like stealth in general, the deep black screen is matched with linen fabric and black walnut base. With the three main colors forming a perfect transition effect. At the same time the body thickness is only 7mm, which is equivalent to the thickness of the mainstream thin and light mobile phones. Whether from the front or the side, Cool T55 OLED can always give people an exquisite picture.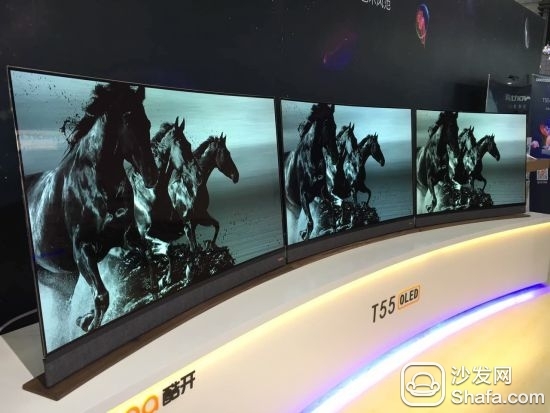 Cool open T55 OLED 55-inch original LG OLED material screen, screen NTSC color gamut up to 108%. The TV is also equipped with a MEMC chip that optimizes motion picture compensation. The OLED screen adopts a new generation of organic self-luminous materials, and each pixel emits light independently, which breaks through the technology that the original LED needs the backlight to emit light. In addition, the RGB color signals are directly displayed by the OLED diodes, which ensures that the colors are rendered more clearly and naturally.

After the subwoofer sound, Cool Open has also equipped with an independent six-tone cavity, independent six-tone cavity, the use of electronic frequency and physical frequency combination of technology, perfect three-way frequency, at the same time, after the subwoofer Audio, home theater and effects. Support Dolby + DTS + SRS surround sound to provide high quality surround sound effects, but also added a highlight for the details of the back design. The matte textured metal support frame is well-integrated with the original wooden base, which guarantees support without sacrificing beauty.
The T55 OLED adopts quad-core Cortex A9 CPU, 6-core Mali 450 GPU, 2GB DDR3 RAM, and 8GB eMMCROM. Support dual-band WiFi dual-receiving. In addition, the smart system is also one of the eye-catching, Geek Life has Geek Max film and television, Geek Pod music, Geek Box game, Geek Edu education, Geek Mall, Geek Travel tourism and other rich content, to create a rich and authoritative geek Internet TV Content platform.

Specifications

Brand cool open

Series Cool Open T55 Series

Model T55 OLED

Screen size 55 inches

Screen ratio 16:9

Screen brightness 600cd/m2

Screen contrast 1000000:1

Screen resolution 1920×1080

Screen response speed 0.001ms

Input port HDMI interface, AV interface, antenna input terminal, USB interface, RF RF terminal power consumption 430W

Weight with base: 18kg, without base: 17.5kg

Small comment: Cool open T55OLED TV continues the cool open T series of artistic style and functional aesthetic product design, making this OLED Internet TV to achieve the perfect blend of art and technology. Kukai will introduce OLED technology into the Internet TV industry for the first time, and will fully upgrade the overall audiovisual experience of Internet TV users. I believe that the users of the Society of Apparel have been killed by their spike!

Recommended Product: TCL L55H8800A-CUDS

Reference price: 7499 yuan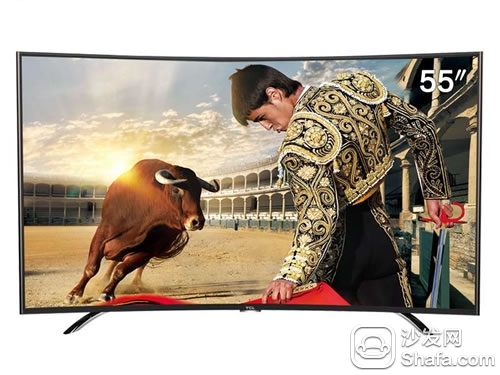 The TCL L55H8800A-CUDS uses the most realistic Romanesque design, with an elegant curvature to bring a comfortable and pleasant visual experience. The frame of the fuselage is a semi-monthly oxidized metal frame with an anodized metal process. The metallic matte shines with fine hairlines, enhancing the aesthetics and technology of the product.
With a gold curved screen with a curvature of 4000R, the curvature of curvature is greatly improved compared to ordinary curved screens. TCL L55H8800A-CUDS resolution reaches 4K level, can show us 38402160 ultra high definition resolution picture quality. Its ultra-high color gamut achieves accurate color expression, highlighting levels, allowing blacker, whiter, whiter, and similar colors to perfectly differentiate and transition nature. There is also TCL's exclusive research and development of natural light patented technology, which can convert the artificially generated linear polarized light generated by the TV into a circularly polarized light that is comfortable for eye protection. It will not be fatigued for a long time and effectively protect your eyes.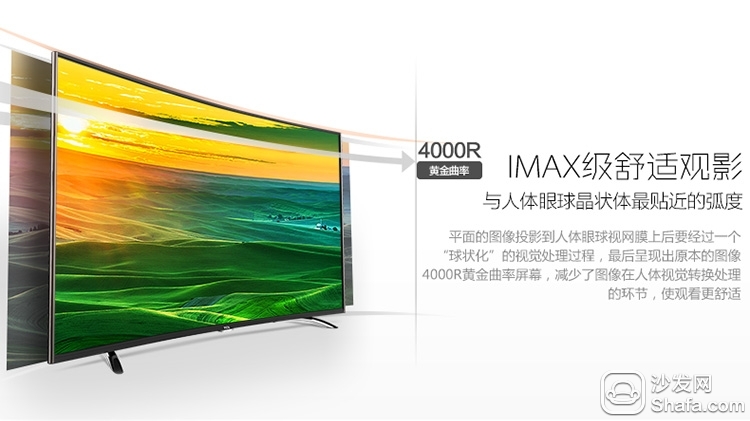 As a good product, performance is the most basic requirement, so ultra-high performance is absolutely no less. The TCL L55H8800A-CUDS uses a twelve-core 1.5GHz processor. Equipped with quad-core A9 CPU and quad-core Mali-450GPU, dual-core VPU and dual-core MPU, not only have faster response instructions, but also have lower power consumption and smoother images!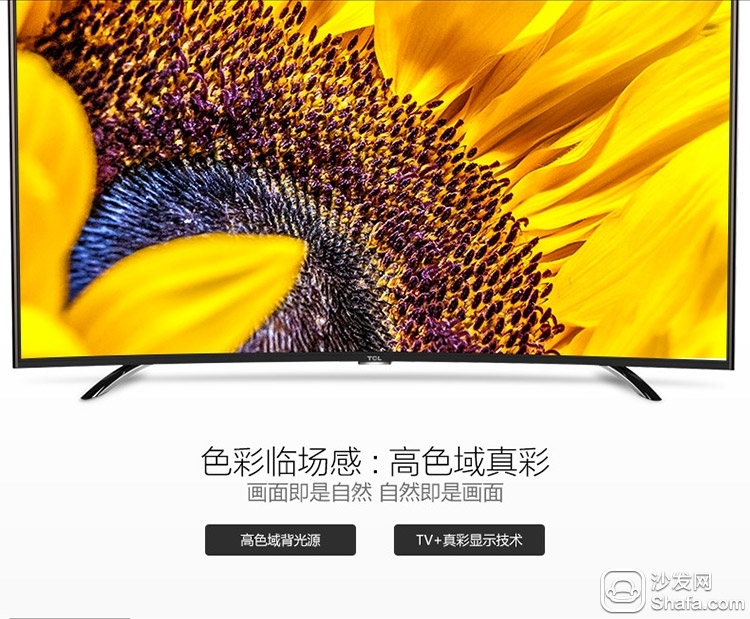 TCL L55H8800A-CUDS equipped with iQIYI film and television resource content, content rich in content of 4K ultra-high definition film and television resources, all major files of variety arts film and television strong show everything, bring great convenience for life. In addition to regular video resources, this product also includes K songs and game applications, and also includes educational resources for students and young children.

I have to mention is TCL's logo application - the first theater, as the only home theater player certified by the state, the world's exclusive cinema line source, play the latest online video, the first movie theater can be synchronized with the theater line, on-line It's much earlier than any other web player.

Specifications

Brand TCL

Series TCL H8800A-CUDS Series

Model L55H8800A-CUDS

Screen size 55 inches

Screen ratio 16:9

Screen brightness 800cd/m2

Screen contrast 40000:1

Screen resolution 3840×2160

Screen response speed 6.5ms

Input port HDMI interface, AV interface, USB interface

Viewing angle (horizontal/vertical) ±178 degrees/±178 degrees

170W power consumption

Weight with base: 20kg, without base: 19.5kg

Sound output power 50W output power

Small comment: TCL L55H8800A-CUDS is one of TV products that TCL high-end surface TV product line pushes this year. In addition to the above-mentioned product features, TCL's after-sales level is also a national first-class, user-oriented has always been TCL's consumer culture and philosophy, there is a need for friends do not miss it!

to sum up:

Many people think that television is the same and what screens are not. Actually, otherwise, a good screen brings you a completely different viewing experience than ordinary or even inferior screens. Why do 3D and VR become more and more popular now? It is because humans are increasingly pursuing a visual experience. There are also black technologies such as 4K, OLED and HDR that are all enriching our lives. Whether you are pursuing an operating system, audio/video content, design, or color image quality, it will be traced back to the source of the TV, and the user's most intuitive feeling is also brought about by the screen. Therefore, you must keep your eyes open to screen well.

Led Garden Lights,Best Solar Garden Lights,Solar Garden Lanterns,Solar Outdoor Christmas Light

Jiangmen Biaosheng Solar Energy Technology Co., Ltd. , https://www.bsprosolar.com